by Matthew Cobb
This glorious photo of the sunrise on Saturday was taken in the UK's Lake District by a hillfarmer called James Rebanks who tw**ts (@herdyshepherd1 – over 37,000 followers) while looking after his Herdwick sheep. These sheep are a very hardy breed who spend their whole time out on the hills of Cumbria. Rebanks is also a hardy breed – his family has farmed in the area for over 600 years. The title of this post is Rebanks' title for his photo – other sunrises are available, but I think he has a point. (Photos reproduced with permission.)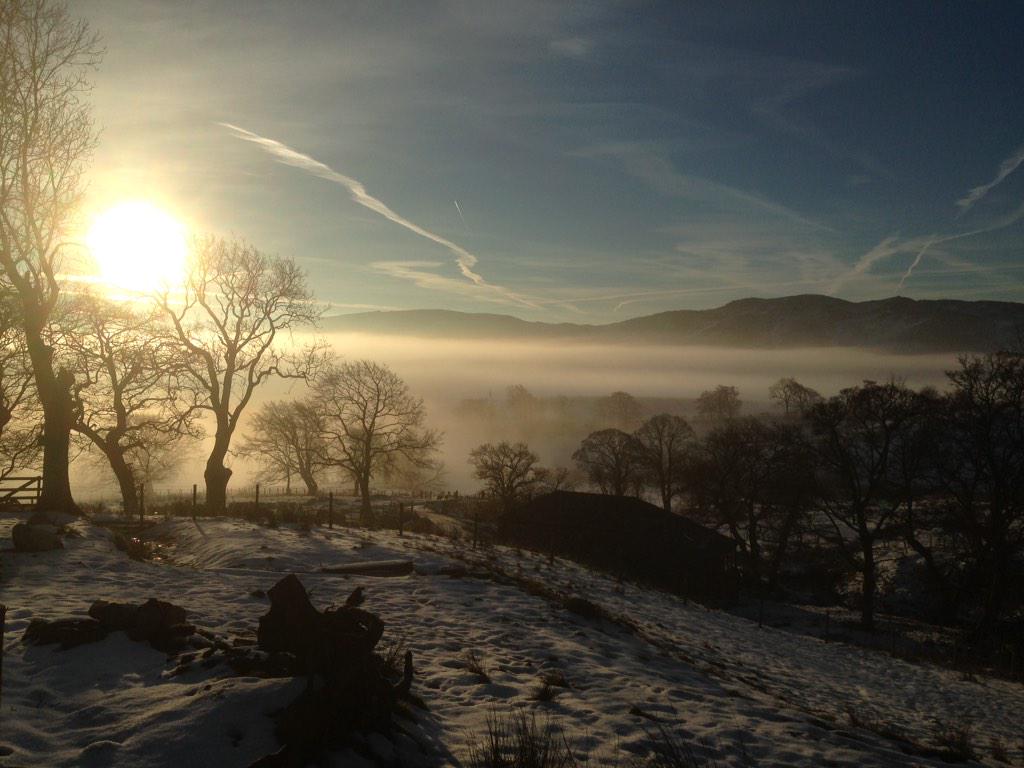 Here are other pics in the same series, with poetry:
'Over the land speckled with snow half-thawed, The speculating rooks at their nests cawed…"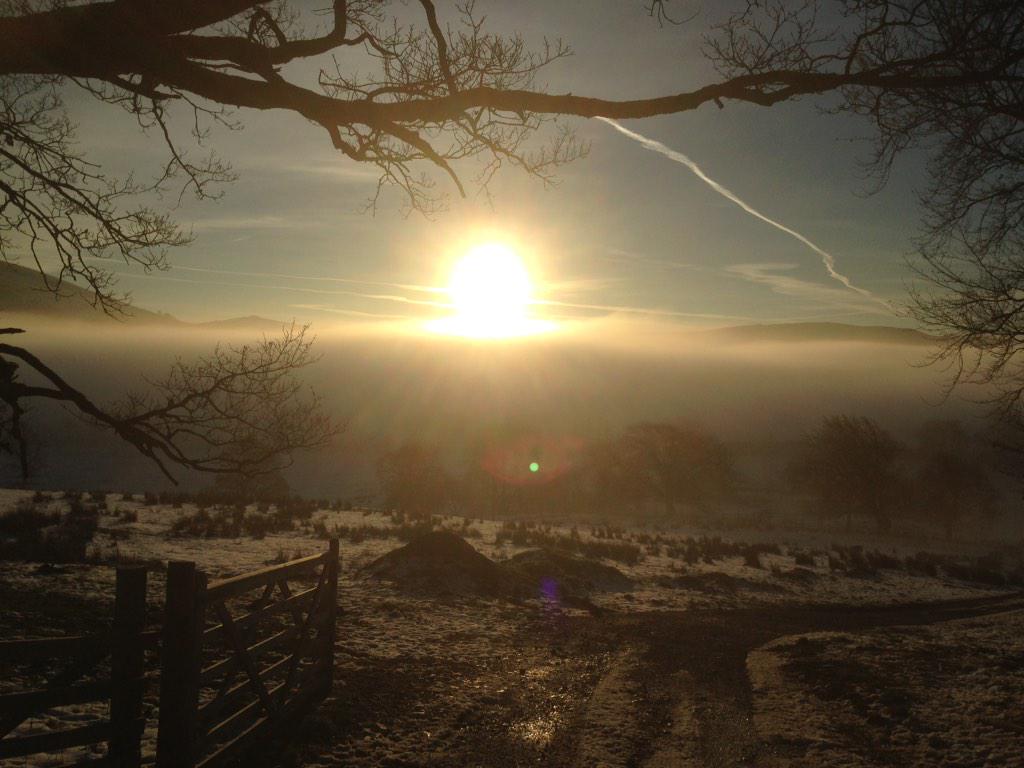 "… And see from elm tops delicate as flowers of grass, What we below can not see, Winter pass"  —Edward Thomas
Here are some other recent photos Rebanks has posted – if you're not from the UK, you might not realise quite how tough hillfarming can be… As Jerry has mentioned several times here, he loved the UK TV programme '
One Man and His Dog
', which involved sheep farmers and their d*gs, like the collies below, rounding up sheep.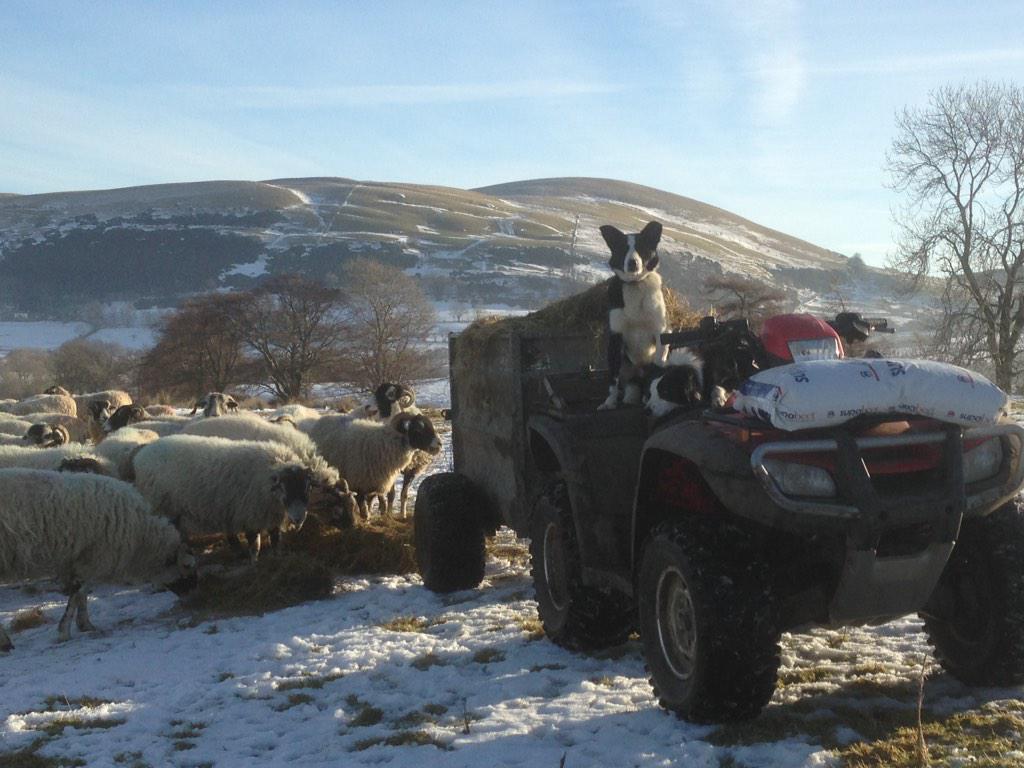 And here are the beasts themselves, with a flavour of his tw**ts – giving us townies an insight into his daily routine. "Treating my ewes for lice… Blue stuff on their backs stops them scratching. Routine maintenance for a healthy flock"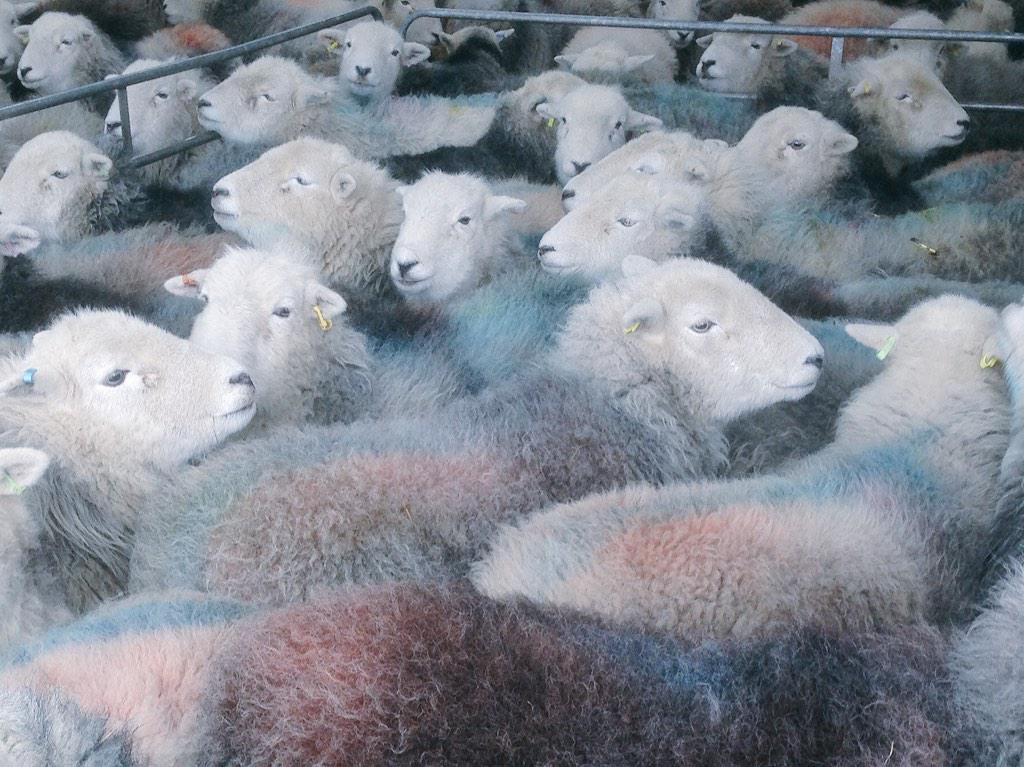 In April, Rebanks is publishing  a book,
The Shepherd's Life: A Tale of the Lake District
 (it has a slightly different subtitle in the US, and is out in May there)
. 
If the prose is as powerful as the tw**ts and the photos, it will be a great read. Here's the publisher's blurb:
Some people's lives are entirely their own creations. James Rebanks' isn't. The first son of a shepherd, who was the first son of a shepherd himself, he and his family have lived and worked in and around the Lake District for generations. Their way of life is ordered by the seasons and the work they demand, and has been for hundreds of years. A Viking would understand the work they do: sending the sheep to the fells in the summer and making the hay; the autumn fairs where the flocks are replenished; the gruelling toil of winter when the sheep must be kept alive, and the light-headedness that comes with spring, as the lambs are born and the sheep get ready to return to the fells.

These modern dispatches from an ancient landscape tell the story of a deep-rooted attachment to place, describing a way of life that is little noticed and yet has profoundly shaped this landscape. In evocative and lucid prose, James Rebanks takes us through a shepherd's year, offering a unique account of rural life and a fundamental connection with the land that most of us have lost. It is a story of working lives, the people around him, his childhood, his parents and grandparents, a people who exist and endure even as the world changes around them. Many stories are of people working desperately hard to leave a place. This is the story of someone trying desperately hard to stay.