by Grania
Good morning, and welcome to the weekend, may there be pots of coffee and tea in your future.
It's the birthday of Avicii and Pink so we get to have music videos in their honor.
It is also the birthday of US politician Bernie Sanders (1941), Swedish race car driver Stefan Johansson, (1956) and country singer Patsy Cline (1932 – 1963) who died at the tragically young age of 30 in a plane crash.
In history today, in 1974 US President Gerald Ford pardoned Richard Nixon for any crimes Nixon may have committed while in office. In 1966 Star Trek premiered with its first-aired episode, "The Man Trap" which you can watch here if you are so inclined. It isn't the first episode filmed, the original pilot The Cage was not initially broadcast and was re-edited to fit into a later episode The Menagerie. In 1975 US Air Force Tech Sergeant Leonard Matlovich, a decorated veteran of the Vietnam War, appeared in his Air Force uniform on the cover of Time magazine with the headline "I Am A Homosexual". He was given a general discharge, later upgraded to honorable. In 1930 3M began marketing Scotch transparent tape. In 1944 during World War II: London was hit by a V-2 rocket for the first time.
Over in Poland Hili is occupied with Deep Thoughts again.
Hili: I'm counting the Seven Deadly Sins.
A: So how many are there?
Hili: Six.
In Polish:
Hili: Liczę siedem grzechów głównych.
Ja: I ile ci wychodzi?
Hili: Sześć.
Onto today's Twitter offering.
Jerry insisted on this one being included.
A motivational message from SMBC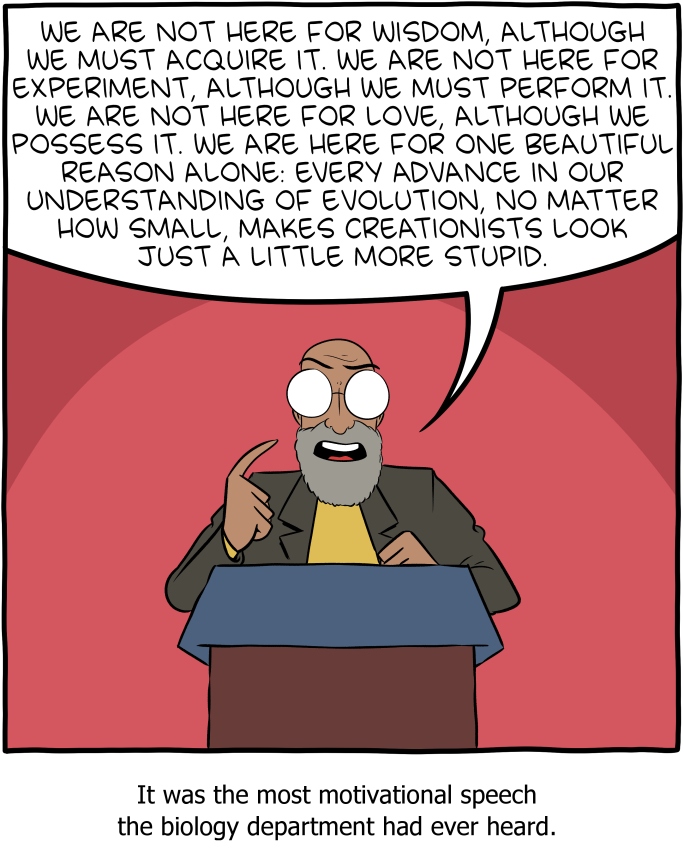 You've never seen an apple like this before
I have no idea
This kind of looks like the Before and After pics on the perils of not keeping up with your shaving regime.
How this guy found himself in this position we'll never know, but it was worth it.
Fair play to the kid, he doesn't drop the cup.
The cat portion of the post
For those of you who have not had a cat & dog pairing in the home before, I assure you this is just play. Dogs are very careful not to hurt their cat companions, the cats are less concerned about the rules and do occasionally draw blood.
Hat-tip: Phil